Small Factory.
Big Dreams.
Smart Foods Caribbean is located in the beautifully, pristine island of Tobago.  We're known as the green island and the only English-speaking island in the Caribbean that has been declared a biosphere reserve by the UNESCO Man on the Biosphere Programme.
We are the producer of the Caribbean-favorite, Soaked Fruits for Caribbean Black Cakes, a line of preservative-free, colouring-free, fruit and vegetable based Hot Sauces and condiments and an array of Fruit Products.
Fruit Pulps (Coming Soon)
Supplying The Best Products Since 2011
At Smart Foods we love and cherish the opportunity of being able to feed families especially in an environment where over nourishment and under nourishment are social issues.  We know that the foods that we eat impact on our health.  We work hard to ensure that our products are clean, safe and nutritious.
Our fore parents ate differently and with modern societal pressures we wanted to contribute products that are traditional in nature but with modern twists.
WELCOME TO SMART FOODS CARIBBEAN LIMITED
The Home For value Addition.
Natural. Sustainable.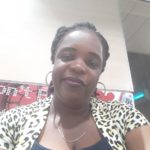 Since Smart Foods Fruit Cake Mix came out it made the process of making my cake easier. Even when I have Christmas orders I buy it in bulk to make their special Christmas Fruit Black Cake. It's a great product to invest in. This is an example of how the cake using Smart Food Fruit Cake Mix looks like.
These Soaked Fruits are the best. They are very convenient to use. You don't have to worry about having to grind and soak fruits because you have this Soaked Fruits just like granny used to make, already made, and ready to use, which in my opinion saves you time and money.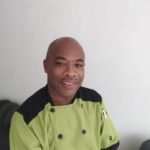 I am a proud user of Granny's Best Minced Mixed Fruits. Personally I believe this convenient product has saved me a whole lot of stress and worry. In the past I had to worry about dried raisins. currants with seeds and seeding prunes.... no more worry...all I do is call and I get my fruits for my Christmas Cakes.. Fruit Cakes... Wedding Cakes and sometimes I just love a spoonful or two just to snack on. Thanks Granny. It's really Best
Subscribe To Our Newsletter